Our team consists out of leading international Wikibase experts, often active within the community.
Team members have skills and experience across software development, hosting, data modelling, information architecture, system administration and the GLAM domain.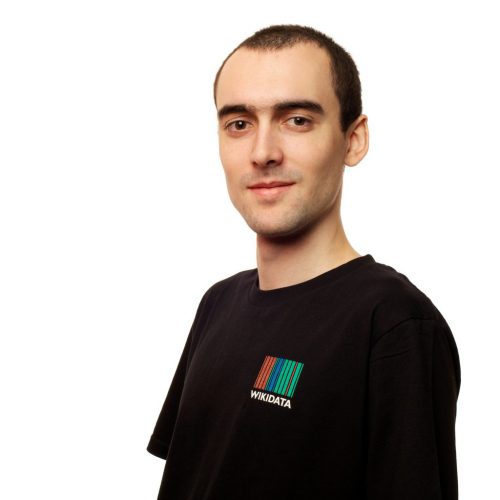 Part of the original Wikidata team and core Wikibase developer. A long term Software Architect at Wikimedia Deutschland. Created the first commercial Wikibase hosting and the first third-party Wikibase extensions.

Karsten has extensive expertise in all things MediaWiki, the platform on which Wikibase is built. Karsten has over a decade worth of experience with wiki consulting and is organizational director of Professional Wiki.
Alaa is one of the few people with significant Wikibase development experience. He is passionate about best practices, modern tech stacks, user-centric design and Agile practices.
A digital designer and expert in data modelling, information architecture and user experience. Lozana is very familiar with the GLAM domain and extremely active within the Wikibase community. Learn more.
Tobias is a well rounded MediaWiki expert. He is an experienced wiki administrator, has set up multiple wikis and has created his own MediaWiki extensions. 
Iván is specialized in cultural heritage and digital humanities. He has been providing both MediaWiki and Semantic MediaWiki services for many years. He is also active in the community and is familiar with Wikidata.
Wouter has been working with MediaWiki for over 15 years. His experience includes constructing and maintaining wiki farms, system administration and Semantic MediaWiki.
Julie's main focus is the cultural sector in which she has worked with archives and libraries. Her skills include the setup and maintenance of Wikibase and Wikibase training programs.
Stephan is a veteran wiki developer. He created several extensions and is the author of the popular Chameleon skin. Stephan has been involved with the structured data in wikis for over a decade.
Sandra is an art historian with over two decades of experience with digital projects in the cultural sector. She worked as GLAM specialist for the implementation of structured data on Wikimedia Commons.
We are searching for more talent! If you are looking to join the Wikibase team, have experience with MediaWiki, Wikibase, Wikidata or DevOps, contact us.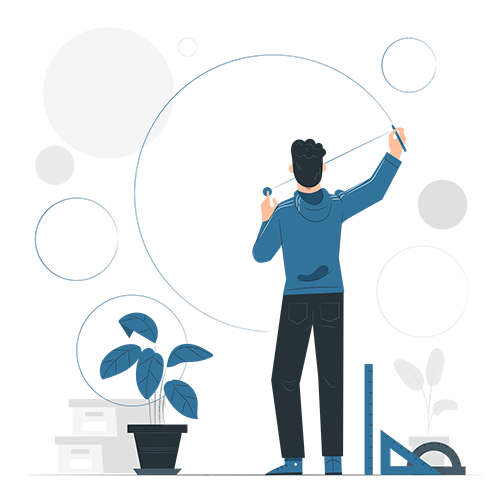 The Wikibase team have Helped
We are working with the German National Library on their structured authority data, to increase accessibility and interoperability. This makes Wikibase attractive to the ~1000 institutions using the GND.
We have completed various projects at and for Wikimedia. This includes creation of Wikidata, development of the Wikibase software, contributions to MediaWiki core and creating MediaWiki extensions.
Rhizome champions digital art and culture. It was an early adopter of Wikibase and has been using the software since 2015. We have developed the Wikibase Local Media extension for Rhizome.
We are helping the Luxembourg Ministry of Culture and related GLAM institutions with Wikibase adoption. As part of our engagement, we have developed the Wikibase EDTF extension.
We are managing the Wikibase of FOMU and continue to advise them on how to build out their infrastructure. FOMU describes different types of photographic paper in their wiki.
We upgraded and are now managing the Wikibase of The Hangue Kunstmuseum. This includes QuickStatements, the Wikibase Query Service, Lua, and more.

The Wikibase Consultancy Misson
We strive to accelerate adoption of Wikibase and to provide the best professional services available from our Wikibase team.
The Wikibase Consultancy Values
We like open source and open data, and have a strong track record of contributing to the community.
In our work we care about quality and sustainability, while remaining pragmatic. We aim to build long term, win-win collaborations with our clients. The Wikibase team will provide sustainable solutions and holistic services.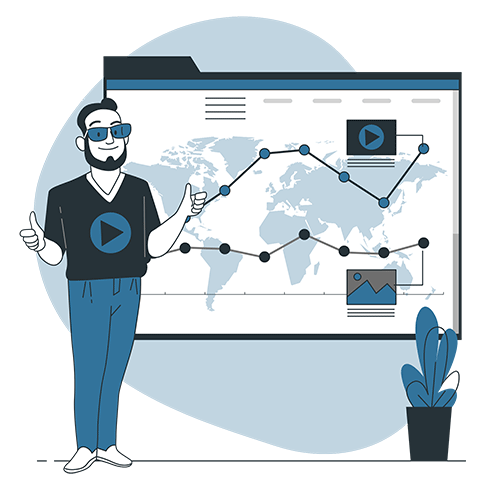 Start Your Wikibase Journey Today!